There is no one I feel sorrier for than Patrick Ewing.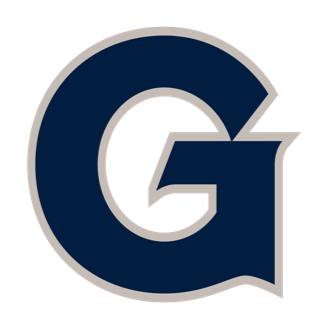 Last week, me and the Finish Authentic Crew were doing what we normally do on a Saturday this time of year, flipping between college basketball games on TV. With football still rolling on Saturdays, games are slim, but I found the Georgetown men playing something called Maryland Eastern Shore. I stopped and watched for two reasons. First, Bill Raftery was doing the color for a Big East game, which is always a must-watch for me. The second reason was the compelling story of the Georgetown Men's Basketball coaching situation.
There, in 65" living color, was the larger-than-life figure of former Hoya and New York Knicks star Patrick Ewing coaching his team. And not more than 20 feet away, sitting slumped in his chair, was the unsmiling, surly, also-larger-than-life-figure, John Thompson, Jr, legendary former Hoya coach.
Georgetown is a reasonably small, very expensive, academically excellent Jesuit Catholic University. Beautifully situated on a hill overlooking the Potomac River in the Georgetown section of Washington, DC, Georgetown University produces world-class alumni.
But for a few shining moments (sorry, I couldn't resist) in the 1980s, Georgetown became the center of the college basketball world, with fistfuls of Big East championships, three final fours, and a National Championship in 1984. It could have easily been three championships if not for a 1982 loss to Dean Smith's North Carolina Tar Heels and a 1985 upset by fellow Catholic Seven/Big East foe, Rollie Massimino's Villanova Wildcats.
I distinctly remember being a junior high school kid in this era and a Georgetown Hoyas jacket or t-shirt was a must-own. At that time as popular as an LA Raiders jacket. And two men were at the center of it all: Head Coach John Thompson and 7-foot center, Patrick Ewing.
Thompson took command of the Hoyas in 1972 and really hit his coaching and recruiting stride in the early '80s. Big and brash, Thompson skulked back and forth in the coaching box, with his gold-framed glasses and towel draped over the shoulder of his crisp suit. Big John was never afraid to let his deep baritone voice be heard, no matter the situation. Although Thompson amassed a stunning and controversial coaching record over his career, from 1981-85, Thompson's hay day, he had Ewing as his secret weapon.
Thompson officially resigned as coach in 1999 and began a respectable broadcasting career, but never stopped hanging around Georgetown basketball, becoming, for some, a feared curmudgeon of a man. Thompson's son, John Thompson, III, took over as head men's coach in 2004, to begin a mediocre coaching run, especially compared to his illustrious father. All the while, Big John sat near the Hoyas bench and was known to "contribute" (read: butt-in) at post-game press conferences. As a teenage girl might say, "Awkward." Unfortunately, Patrick Ewing might still be John Thompson, Jr's secret weapon.
The administration and athletics department at Georgetown are in an unenviable position in more ways than one. How completely uncomfortable was it to have to fire John Thompson, III last spring, a dismissal that arguably should have come five years sooner? And to have Thompson present at almost every home game and some away games; never shy about letting his opinion be known about anything.
Difficult coaching legacy issues are certainly not new in college hoops. For example, Dean Smith regularly came into his office at the Dean Dome until his failing health precluded it. Pat Knight took over for his father, Bob, after the elder Knight abruptly retired at Texas Tech, mid-season, in 2008. The young Knight was fired a few years later. Georgetown, however, finds itself with a highly influential, volatile figure in the wings and a rookie head coach who should be trying to carve out his own legacy, instead of being tasked with furthering someone else's.
By all accounts Ewing worked hard to earn a head coaching job somewhere, having been passed over for a couple of different positions in his post-playing days. While some Georgetown loyalists and nostalgists think coaching his Alma Mater is the best "favorite son" story ever, I'm not so certain.
I would like to see Patrick Ewing run a team on his own, without the elder Thompson's guidance. Ewing certainly has the background and knowledge of the game to be a respected coach. However, JT3 was viewed as largely a surrogate for his father during his reign. To achieve greatness again, Georgetown doesn't need another John Thompson, Jr. surrogate. So, how does Georgetown Basketball move on from a great, albeit long gone era? That's a question for people way smarter than I.
There are more than enough positives associated with Ewing's hire. For one, despite Thompson's presence, it's always cool to see an alumnus of a school like Georgetown return to coach. It's also fun when old rivalries are renewed, namely with Ewing foe and former 1992 Dream Team teammate, Chris Mullin, head coach at Big East rival, St. John's. Most of all, the basketball fan in me wants to see people wearing Georgetown Hoyas gear again. And not a bunch of 40-somethings like me reliving the good old days of college buckets. But leave the Raider jackets at home, please.